Expanded Support Team
Carrier Support Teams
Through our size, scale, and reputation, Professional Group Plans has earned Dedicated Support with all of the major insurance carriers in the Tri-state area. These Carrier Support Teams have been set up only for Professional Group Plans account management.
In turn, our Broker Partners enjoy the unique advantage of faster turnaround times, exceptional customer service, and immediate access to cutting edge products.
Professional Group Plans Support Teams
When it comes to a General Agent, what differentiates us from the competition is our unparalleled level of service and support.
As a Professional Group Plans Broker Partner, you will enjoy access to an Expanded Support Team with immediate response, incredible follow-through, and the fastest turnaround times in the industry. Your Expanded Support Team will include industry experts, with extensive knowledge and experience, to help you retain existing clients and acquire new business.
Employee Benefits Consultants
Small and Large Group industry experts for ACA Guidance, all aspects of Sales Management, Client Retention, and New Business Acquisition including Full Enrollment Support.
Broker Account Managers
Experienced, knowledgeable professionals to help our broker partners with all of their daily activities including case submissions, renewals, quoting, claims issues, billing, enrollment portal support, and all member level services.
Large Group Account Executives
50+ specialists that provide strategic sale and after-sale support to enhance the experience for our broker partners and their Large Group clients. Your Account Executive will work together with you and your PGP Team to analyze employee benefit programs, make recommendations to improve program effectiveness, and prepare and conduct presentations for employees and client decision makers.
Large Group Underwriting Specialists
Accomplished industry professionals, with deep insight into risk management, focused on helping our broker partners secure new opportunities and grow their book of business.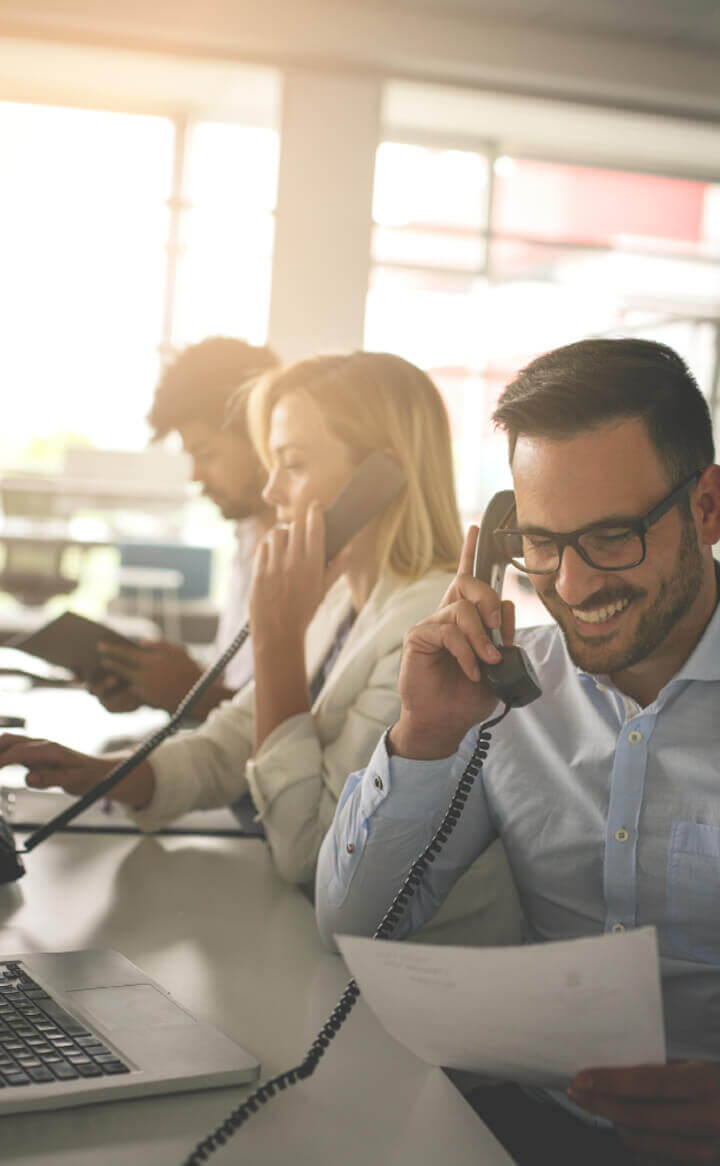 Benefits Overview Package
To help further differentiate your business, our in-house marketing team will create a comprehensive, professionally designed interactive benefits overview package for your clients. When presented to employees, a well-structured overview will support their Human Resources department in proactively answering questions and demonstrate value to both current and prospective employees.
Custom Marketing
Our marketing team will also provide any additional custom branded materials to help our broker partners and their clients in a successful relationship.
Document Compliance and Management
As a General Agent, we help our broker partners and their clients manage the endless array of required notifications and stay on top of the latest mandates associated with ERISA law.
We have partnered with many leading industry vendors that specialize in COBRA administration, ERISA document preparation including Form 5500, Plan Documents, Summary Plan Descriptions and many other common human resource and ACA compliance documents.
You will have the guidance and support you need to help strengthen your existing client relationships and grow your book of business.
Healthcare Reform Consulting
One of the best opportunities to earn new business is to help clients navigate and unravel all of the elements of Healthcare Reform. Professional Group Plans is dedicated to providing our broker partners with the resources they need for a winning edge.

Expert Advice
Our Team of Advisors will work with you and your clients to minimize the risk of non-compliance and educate you on the impact of healthcare regulations.

Reform Updates
We will pro-actively keep you informed as laws and requirements change.

Compliance Tools
Our in-house team will create helpful checklists and summaries for you and your clients, with regular updates, as changes occur in the market.

ACA Partnerships
Through our strategic partnerships you will have access to the best legal, reporting, and compliance management resources.